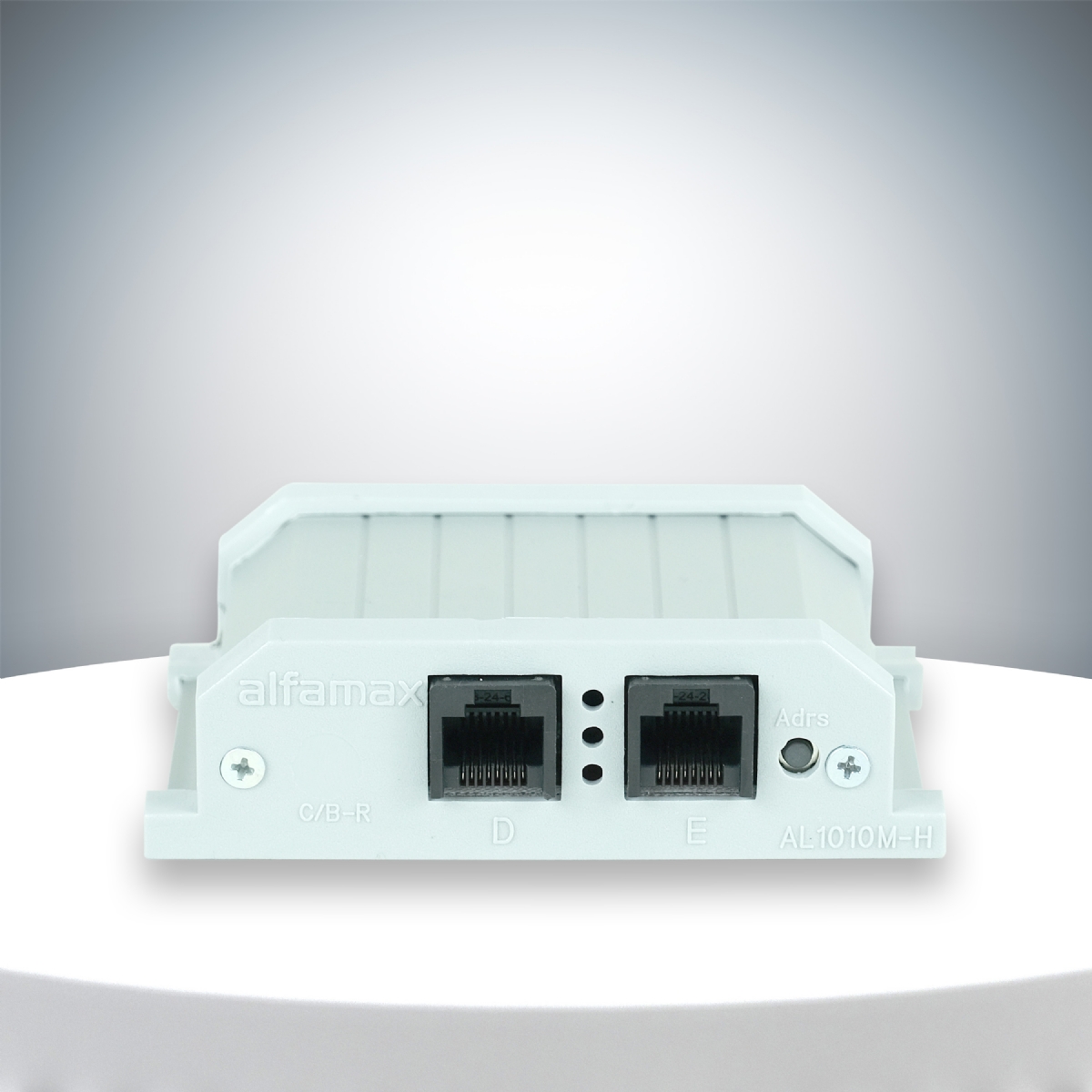 AL1010-MRoom - Bed Address Module
• Unıt communicates are with RS485
• Easy assemble/diassemble by RJ45 socket.
• Easy RJ45 connection with cooridor light, Emergency call button unit, bed side call- reset unit and room- bed addressing module.
• Programmable through panel.
• All unit cablings are CAT6
• Listening and controlling the connected equipment
• There is a needle jack let in for code blue and reset
plug-in.
| | |
| --- | --- |
| IP Protection | IP23 |
| Operating Temperature | -10°C to +50°C |
| Mounting Type | Over Plaster |
| Material and Color | ABS an White |
| Cable | CAT-6 |
| Sizes | 80*80 * 80mm. |
| Weight | 140 gr. |
| Connection | RJ-45 input |