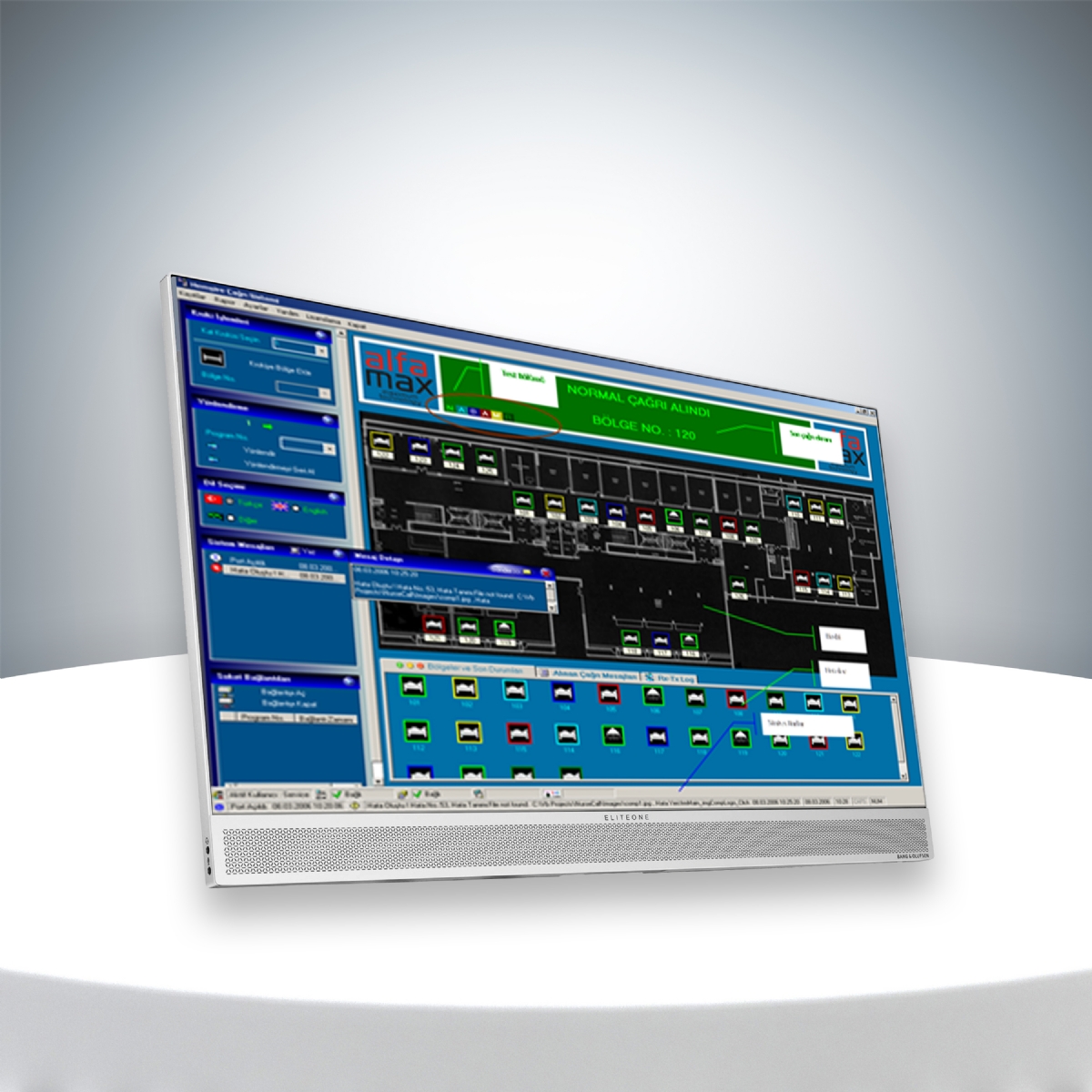 HCS1000 Classic Nurse Call Software
• Patient and nurse registration
• HCS 1000 graphic software system
• Turkısh menü or different language alternatives.
• Normal call, emergency call, code blue, alarm
intervention and reset conditions can be observed.
• Keeping and logging past calls
• Helps to control the patient and staff informations
intantaneously.
• Floor plans can be added or discarted and bed/patient
informations can be observed easily.
• Specify priority based on call severity on the software
program.
• Minimum hardware; 1 GB RAM, 160 GB hard disc,
Operating system in required language, 10/100 MB
LAN, 19" LCD monitor.
*Note: Computer products are sample photos. Alfamax reserves the right to change the current product.