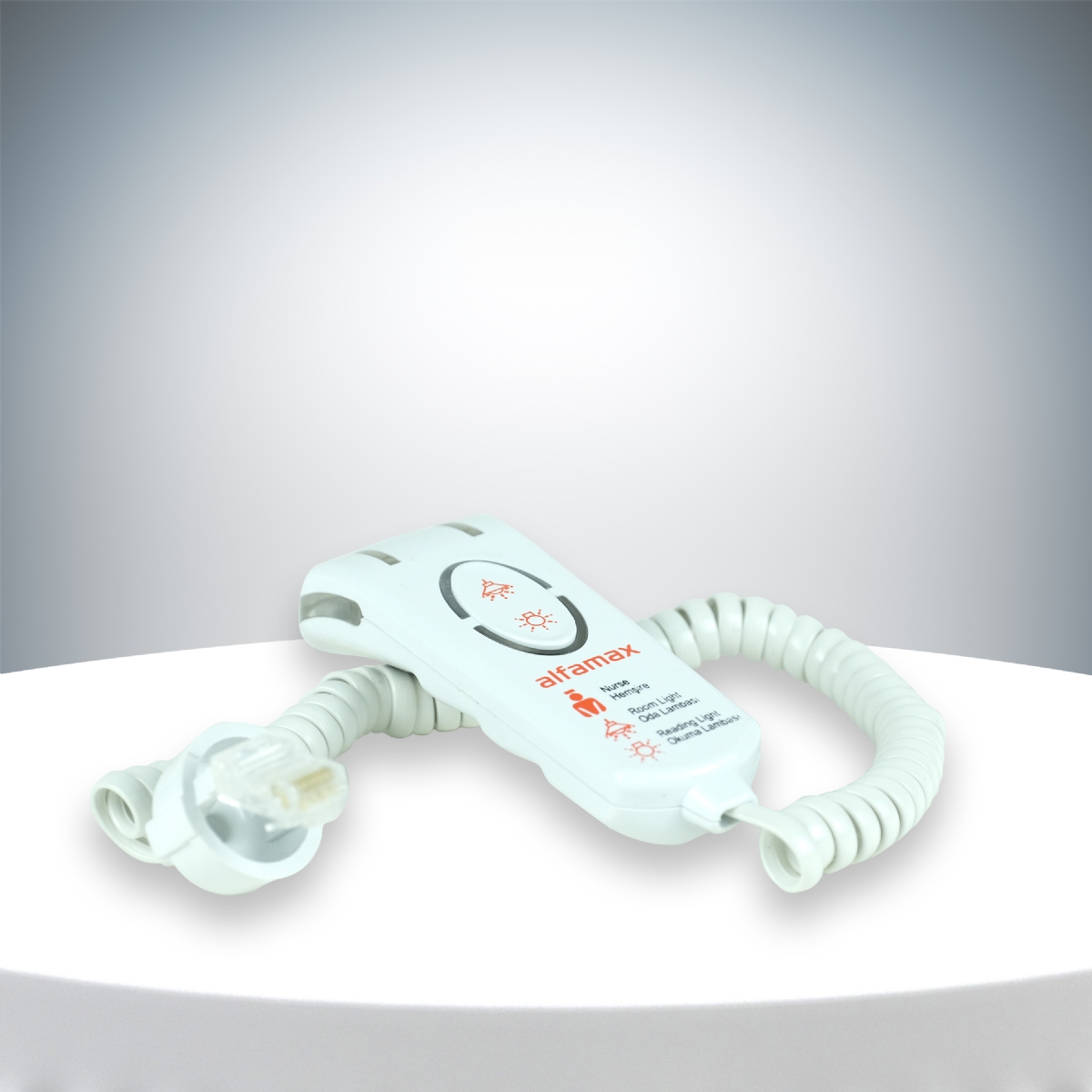 AL0408-E2-IP Light ControlledPatient Hand Set
• Anti-bacterial,elegant,ergonomic and useful design.
• Handling aparatus for easy use.
• 8 bit microcontroller.
• Nurse call button
• Descriptive icons for each duty.
• RJ45 socket with lock protective tap.
• Easy connection to Bedside socket unit with RJ45
• Room and reading light control button
• Illuminated beneathe the buttons for easy use in dark
ambient.
• Easy assemble /disassemble by RJ45 socket.
• Light control feature
| | |
| --- | --- |
| IP Protection | IP23 |
| Operating Temperature | -10°C to +50°C |
| Mounting Type | Over Plaster |
| Material and Color | ABS an White |
| Cable | CAT-6 |
| Sizes | 45*97 * 30mm. |
| Weight | 77 gr. |
| Connection | RJ-45 input |