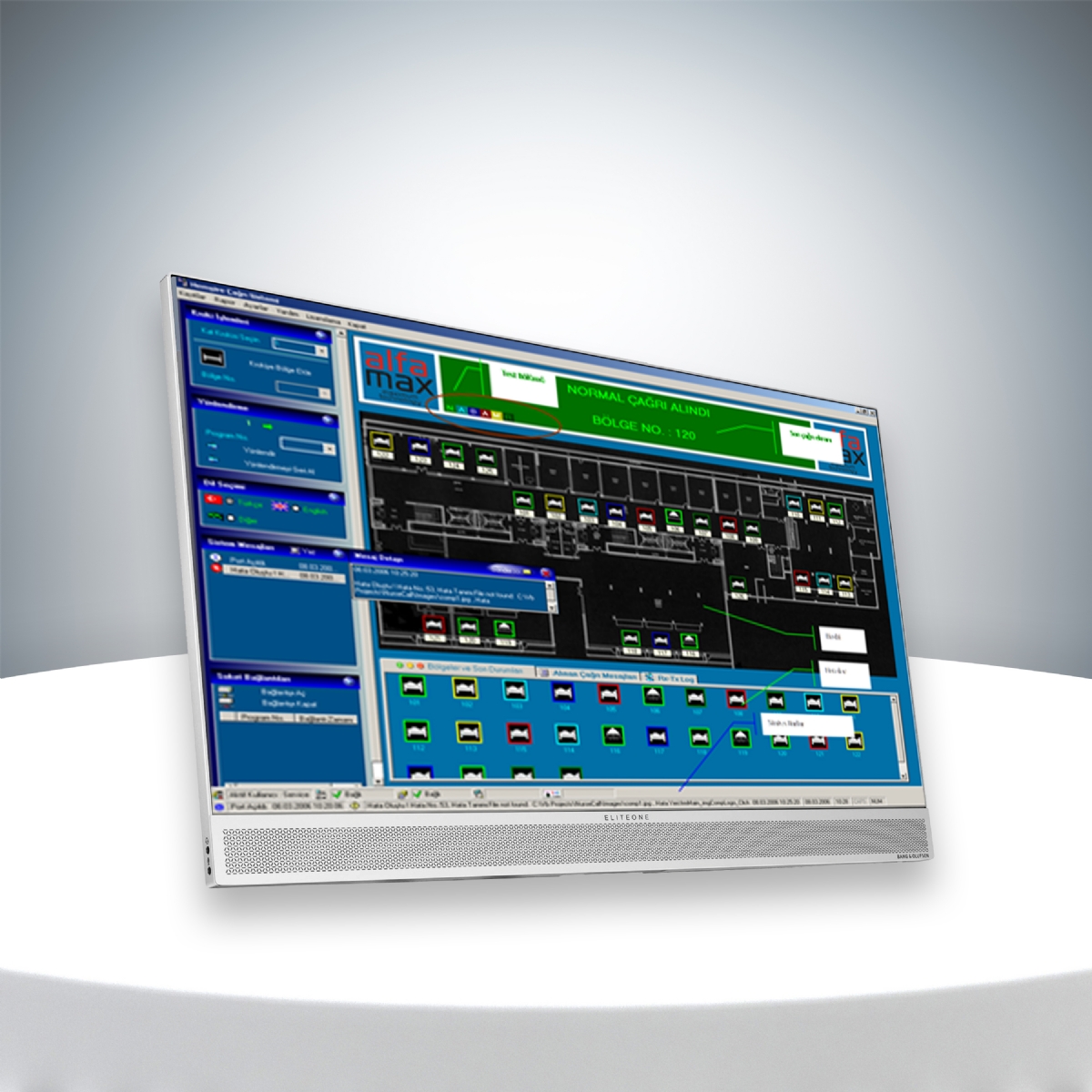 HCS2010Emergency Service Consultation Unit
• Staff Mifare card reading
• Minimum Hardware; 1 GB RAM 160 GB hard disc,
Operating system in required language, 10/100 MB LAN
• Minimum 19'' Wall mount LCD monitor.
• Interface program with different language options.
• Staff can start and end blue,pink, White code and
urgent medical consultation calls with their staff MİFare
cards.

Report functionality;

• The branch of calss, call record numbers, list of time
and response times by date range,
• Amount of calls by month statics,
• Number of calls by branch and interception statistics
• Pieces and response times of response times on the
basis od-f point fastest, slowest and average time.
*Note: Computer products are sample photos. Alfamax reserves the right to change the current product.