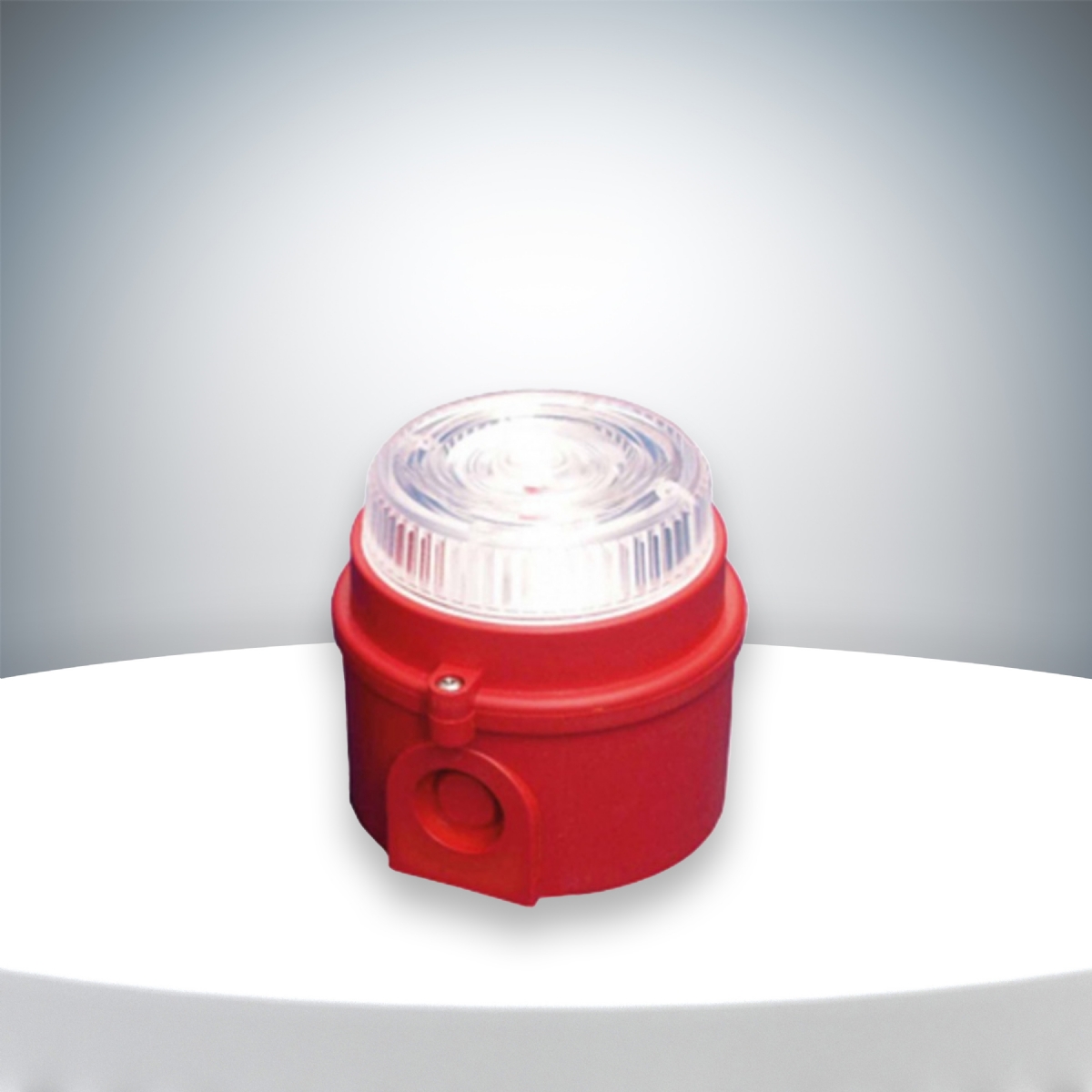 Ex-Proof Flasher
Very economical visual alarm.
Certified for use in Ex-Zones 0, 1 and 2!
Compact design with a diameter of just 88 mm.
Blinking light operated via certifi ed zener barriers or galvanic isolators.
Super-bright LEDs in red, green, blue and yellow/amber.
Very well suited for fire alarm systems and direct control due to low power
consumption.
ATEX certified for use in Zones 0, 1, and 2
Intrinsically safe when used with zener barriers
IP 65 self-extinguishing ABS housing
3.5 inch (88.7 mm) dia. x 3.3 inch (85 mm)
Operating voltage (nominal): 24 VDC
LED colors: red, yellow/amber, blue, green
Low power: 25 mA current consumption