20 Mart 2022 Pazar
Nurse Call Systems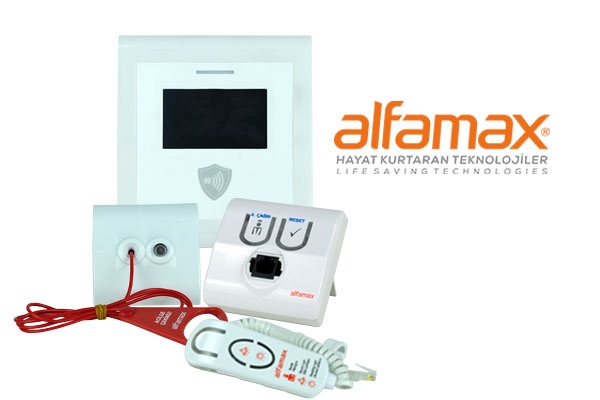 Nurse call systems are systems that enable patients to ask for help from nurses when they cannot move or their movements are limited. Nurse call systems in hospitals and various health centers are generally located in bedside units. These systems, which are the result of enriching the bedside units according to the needs, are integrated into the central part of the hospital. In this way, it is ensured that all calls are taken under control. There are various advantages of call systems that have been produced with a very advanced technology recently.
Advantages of Nurse Call Systems
Nurse call systems, which have become popular with the development of technology, are in high demand in hospitals. In this respect, it enables nurses to respond to patients in the fastest way in emergency situations. Call systems placed in patient rooms and in a position where patients can reach are of vital importance.
Corded Call Button
Rope call buttons are a frequently preferred type in nurse call systems. From a technical point of view, rope systems, which are no different from other systems, are presented in an easy way for the use of patients. These paging systems are particularly advantageous in situations where mobility is extremely limited. In cases where it is difficult for the patients to reach the button, information can be transmitted to the nurse by reaching the system via the rope. These systems must be in a structure resistant to ruptures.
Voice Announcement Systems
Voice announcement systems are one of the systems in the patients' room and work with a voice. Considering that not all patients are in the same situation, we can mention that voice announcement systems are much more advantageous for some patients. With voice announcement systems, patients have the opportunity to speak and send messages to nurses without leaving their room.
IP Nurse Call Systems
IP nurse call systems, which are integrated into the central systems of clinics and hospitals, offer highly technological solutions. The system works with the IP Dect Telephone to send alerts to the nurses. The probability of nurses not receiving these warnings is extremely low. At this point, we can mention that the most technological systems that can be preferred for patients are IP systems.
Why and Where Are Nurse Call Systems Used?
These systems, which enable patients to reach nurses without leaving their rooms, are in high demand. These systems, which are generally used in hospitals, can be used almost anywhere where there are patients and nurses. For example, if a bedridden patient has a caregiver at home, it will be extremely easy to reach a nurse or caregiver with these systems. In addition to these, we can mention that nurse call systems are used in nursing homes and various nursing homes. You can contact us to get information about the nurse call system prices, which differ according to the system to be used.