24 Mart 2022 Perşembe
Emergency Response Systems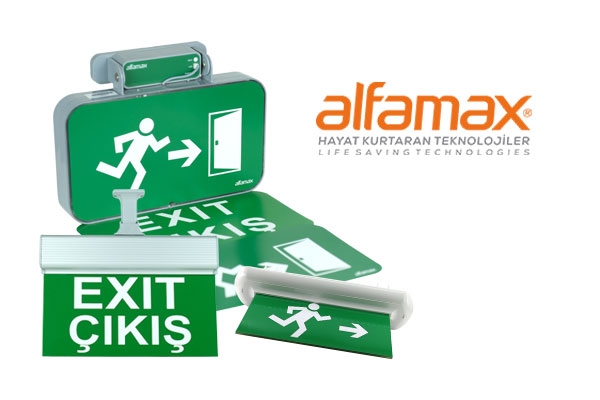 Emergency response systems generally consist of emergency lighting and direction luminaires. At this point, emergency response systems are activated in case of any malfunction, possible negative situation, power outage. In this direction, the lighting fixture gains importance with the required level of lighting function. Emergency lighting systems mean providing the needed lighting and directing it to the necessary emergency exits. At this point, we can mention that emergency response systems have an extremely important and vital importance.
Why are Emergency Response Systems Important?
Situations may occur that require you to leave the building immediately. These are generally emergencies such as fire and earthquake. In this direction, we can mention that in such cases, direction and lighting fixtures show escape routes. Emergency response systems are of great importance for you to leave the building safely. In addition, emergency guidance and lighting fixtures are also activated in case of a malfunction in a general lighting system and provide the best illumination of stairs and escape routes.
Where Are Emergency Response Systems Used?
These luminaire types are easily preferred in all areas where there is a need for sufficient amount of lighting where emergency situations may occur. At this point, it is obligatory to have guidance and lighting systems in public living areas according to the regulation in order to protect buildings from fire in Turkey.
Emergency direction and lighting fixtures have a critical importance for the safety and health of the society. At this point, it should be used in many areas such as parking lots, stores, hotels, offices, shopping centers, hospitals, industrial facilities. In addition, in an emergency that occurs in these places, luminaires should be used in order not to harm individuals.
When the lighting systems are disabled, it is difficult to see in front of you. These luminaires allow you to find your way out in a healthy way. In this direction, your work will be easier at the point of evacuation of the building. In addition to this, there should not be different directional symbols that will create confusion when leaving closed spaces as well as emergency escape points.
If you want to benefit from these luminaires, you are at the right address. You can benefit from these products by contacting us.